By Marsha Shyer, Chair, Homeowner Committee, Frank Lloyd Wright Building Conservancy
To the many women they taught, Alma Goetsch and Kathrine Winckler's lives were a model for modern living.
Breaking the mold
While Goetsch and Winckler might be considered atypical clients of Frank Lloyd Wright, they also were unusual and noteworthy in other ways. They were neither married nor spinsters. They were independent female artists and professors, and they liked to entertain other artists and intellectuals. Not only did they overcome career obstacles, they also overcame the hurdles of financing and a false start to build their house. And after completing the Frank Lloyd Wright house, they commissioned and built an E. Fay Jones house for their retirement.
Similar early lives
Before Alma Goetsch (1909-1968) and Kathrine Winckler (1898-1976) met, they had led very similar lives. In 1928, Goetsch joined the faculty of Michigan State College (now Michigan State University), where Winckler had been working for several years. Both were born and raised in Wisconsin, had graduated from college before moving to Chicago to work as artists, and then been hired by the college to train future art teachers. Both went on to earn masters degrees from Columbia University.
Goetsch and Winckler went to college at a time when attendance by women was increasing. Between 1920-1930, it had increased from 7% to 40%.

Alma Goetsch:
B.A.E., Art Institute of Chicago, 1928
M.A.S., Columbia University Teacher's College, 1937

Kathrine Winckler:
B.A., University of Wisconsin, 1921
M.A.S., Columbia University Teacher's College, 1926
A lifelong commitment
In 1931, Goetsch and Winckler started their lifelong relationship as roommates in a rented apartment. In that era, it was not considered proper for women to live alone, and, in addition, it was normal and expected for women to receive salaries lower than men's. In fact, each of the woman had to wait 6 years following the receipt of their master's degree to reach the rank of Assistant Professor. Each finally received the rank of Professor only shortly before retirement.  For many of the years that they taught, they were the only instructors in the art department of the college. 
Overcoming hurdles to achieve the lifestyle that they envisioned
Originally, the Goetsch-Winckler House was planned to be part of an initiative for a small collective of Frank Lloyd Wright Houses called Usonia II. A group of eight professors from the college hoped to found a community based on Wright's Broadacre City (which was first unveiled as a concept at a lecture at Princeton University in 1930). While the group had selected a 10-acre site, problems with loans ensued and the project fell through. However, Goetsch and Winckler, having by this point visited the Herbert and Katherine Jacobs House (also called the Jacobs 1 House, and now part of a World Heritage site) in Madison, Wisconsin, were not deterred. They purchased a lot in nearby Okemos, Michigan.
A visit that built their resolve
Perhaps it was that visit to the Jacobs House that convinced them to strike out on their own, without the comfort of their colleagues. In their October 25, 1938, letter to Frank Lloyd Wright, which later became known as the "Idiosyncrasy Letter," Winckler stated:
"All my life I have resented the little holes in walls that people call windows.

As I stood in the Jacob's bedroom I realized what it must mean to step out of bed in the morning and see earth and trees and sky all at once."

— Kathrine Winckler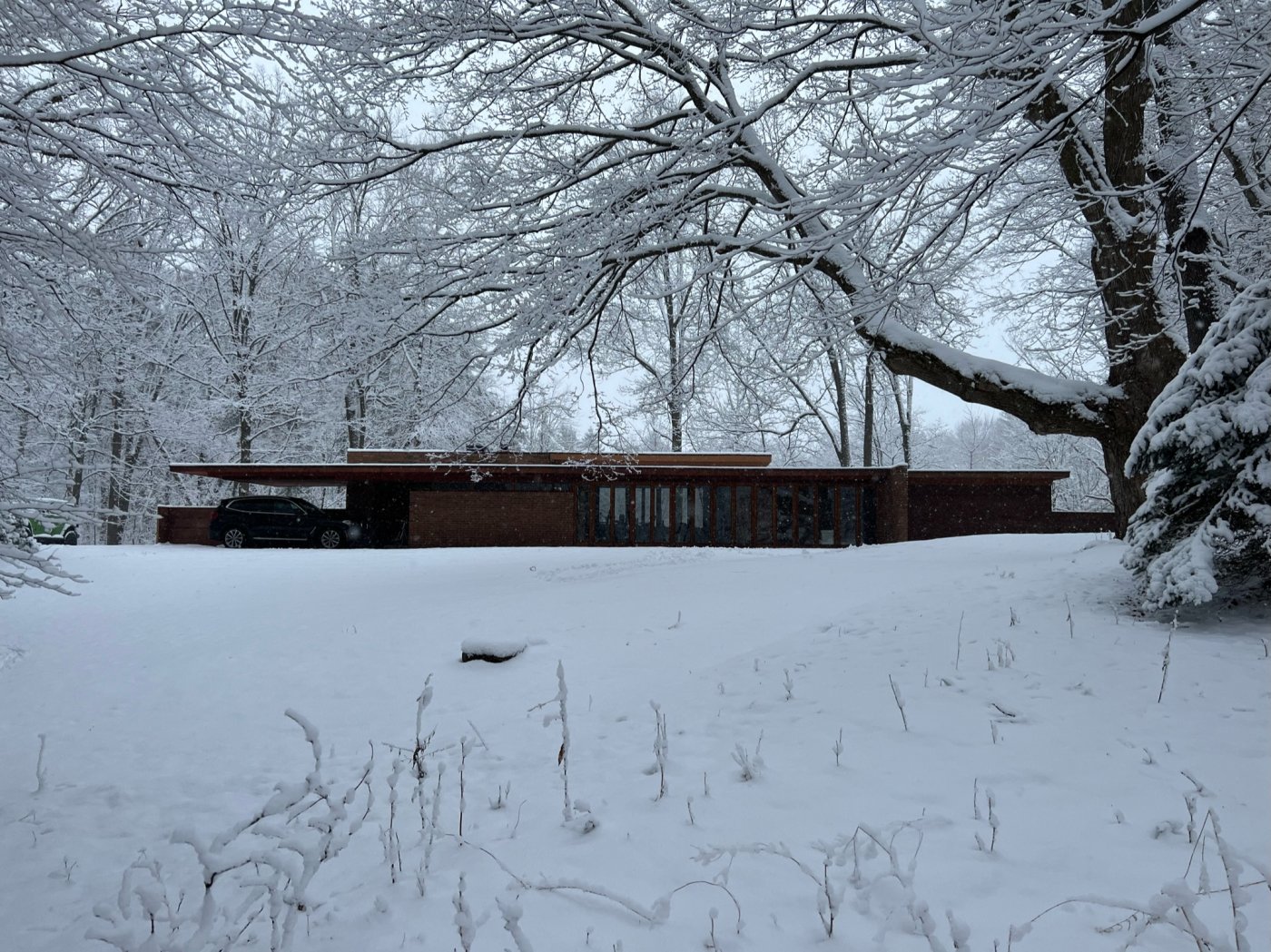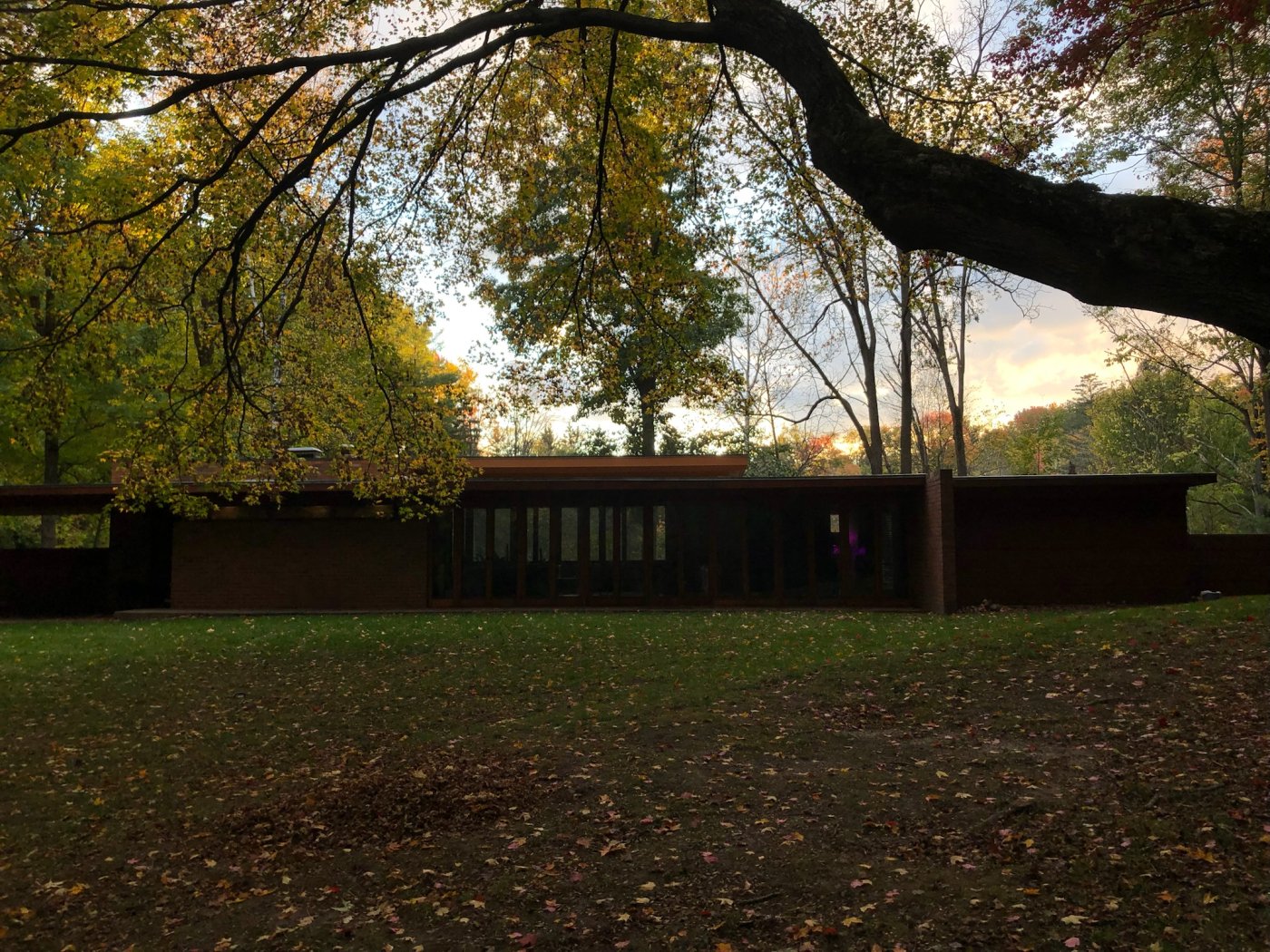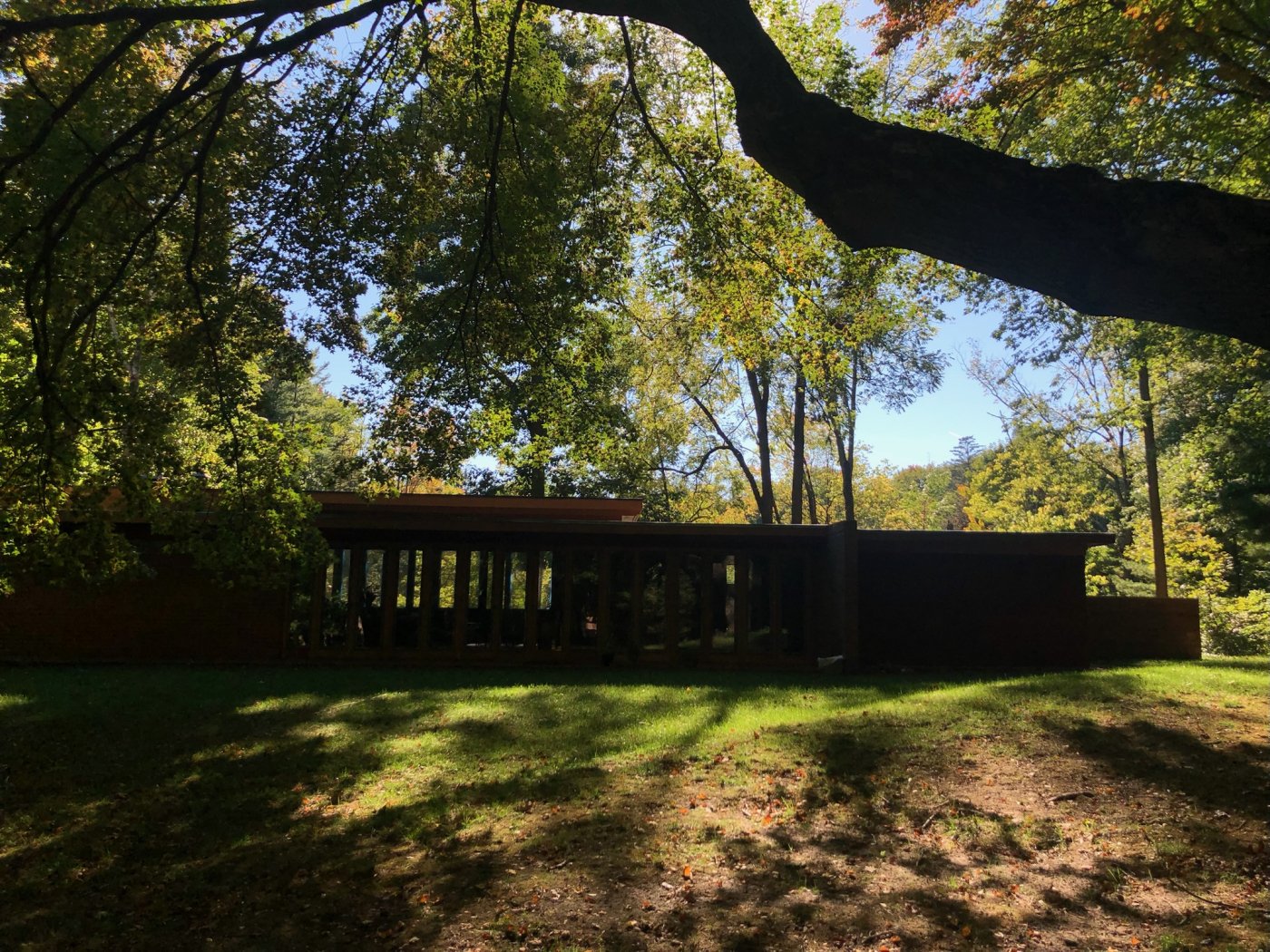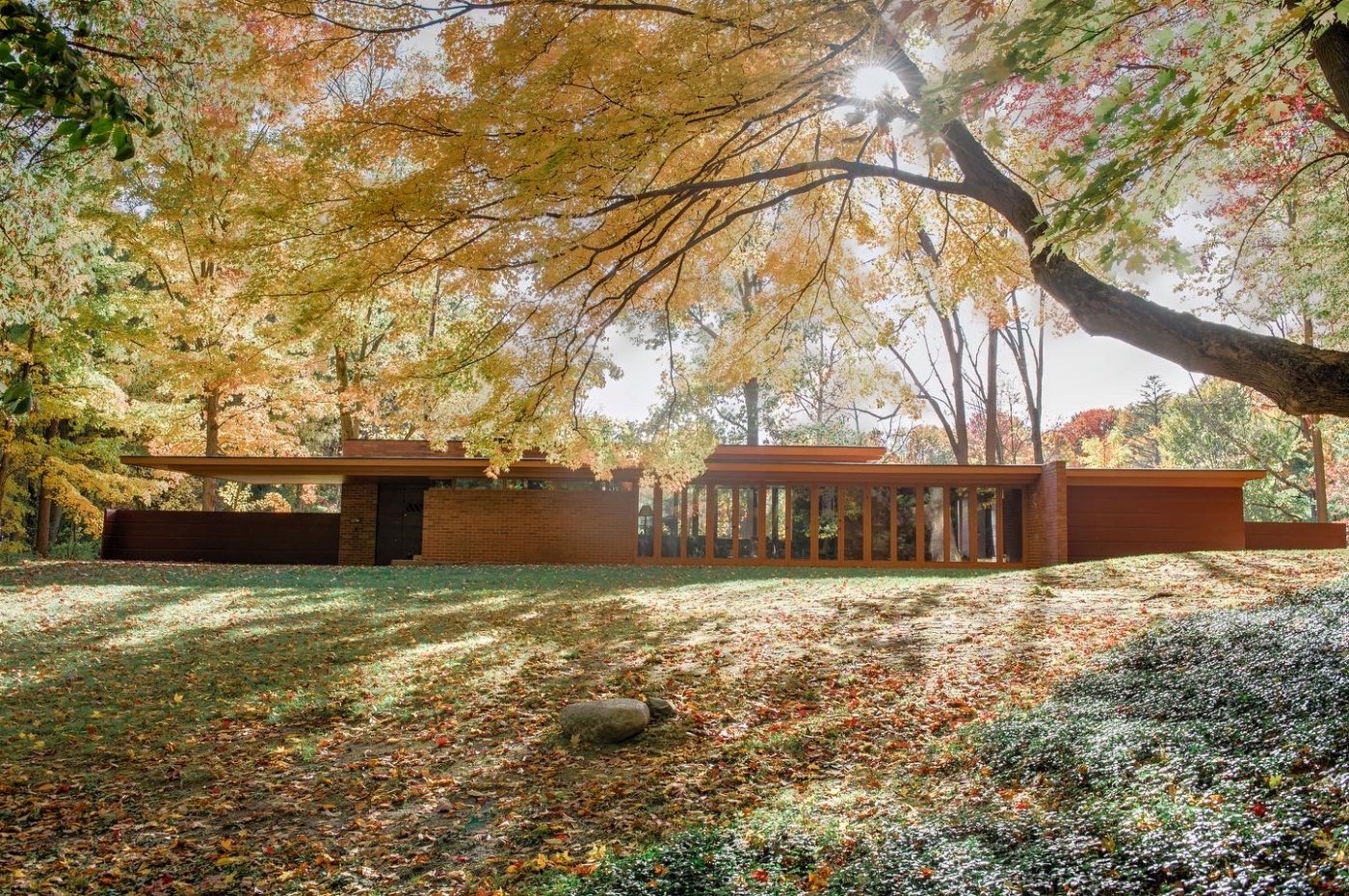 An Important Letter to Frank Lloyd Wright
The Idiosyncrasy Letter is an important document because in it, Goetsch and Winckler list the ways in which they want the house to adapt to them, their activities and non-typical way of living. In fact, there are many features of the house that work for the specific requests and thoughts of these two fascinating women. For instance, Wright designed the house for partners, as opposed to a family, without the typical large then small primary family layout, but two bedrooms and bathrooms of equal size. He also designed the shared 750 square foot "Studio Living Room" to be used for their art, for entertaining and other common activities.
Years later, Goetsch and Winckler would undertake another architectural project. When they decided to retire, they asked architect E. Fay Jones, a former apprentice of Frank Lloyd Wright, to design a house for them in Fayetteville, Arkansas. That house, like their first in Okemos, still stands.
More about the Goetsch-Winckler House
Related stories from the Notable Women Homeowners Project
Read More Homeowner Stories
The SAVE WRIGHT: Notable Women Homeowners Project tells the stories of the remarkable women who have stewarded houses designed by Frank Lloyd Wright.
Posted June 1, 2023