The David and Gladys Wright House in Phoenix, which Wright scholar Neil Levine has called one of Wright's "most innovative, unusual and personal designs," is now protected by a preservation easement held by the Frank Lloyd Wright Building Conservancy. The easement, donated in May 2023 by owner Bing Hu, includes the exterior of the house and key interior features. The donation follows a complete restoration of the house overseen by Bing's daughter Amanda.
The house was designed by Wright for his son David and David's wife, Gladys, in 1950. The house was characterized as a response to the question of, "How to Live in the Desert." Part of the response to that question was the house's raised floor that allows cooling breezes to flow beneath it. Its entry ramp, of course, strongly evokes the Guggenheim Museum, on which Wright was working at the time.
After the deaths of David and Gladys Wright, in 1997 and 2008 respectively, the house was sold by the family. Arcadia, the Phoenix neighborhood in which the house sits, was then and continues to be a hot real estate market, with houses regularly demolished to make way for larger, more elaborate residences. In 2012, a bulldoze literally arrived at the gate to the house, whose new owners planned to demolish it and redevelop the site. This launched one of the Building Conservancy's most intensive advocacy efforts. Thanks to this effort, a preservation-minded owner stepped forward to save the house.
The house remained without any enforceable legal protections, though, and in time, deferred maintenance took a toll on its condition. When the house was placed on the market in 2018, preservationists feared a repeat battle over the house. Fortunately, thanks to Bing Hu, a Scottsdale-based architect who attended the Frank Lloyd Wright School of Architecture, that did not happen. Bing and his wife, Wenchin Shi, purchased the house in 2020. The family's efforts to restore and protect this important house have left it with a more stable future than it has had for years.
The story of the David and Gladys Wright house is not unusual for Wright-designed houses that are now located in affluent areas, where land sometimes has more monetary value without the house than with it. We encourage owners who might be concerned about the future preservation of their house to reach out to the Building Conservancy to learn more about possible ways, such as preservation easements, to protect their legacy.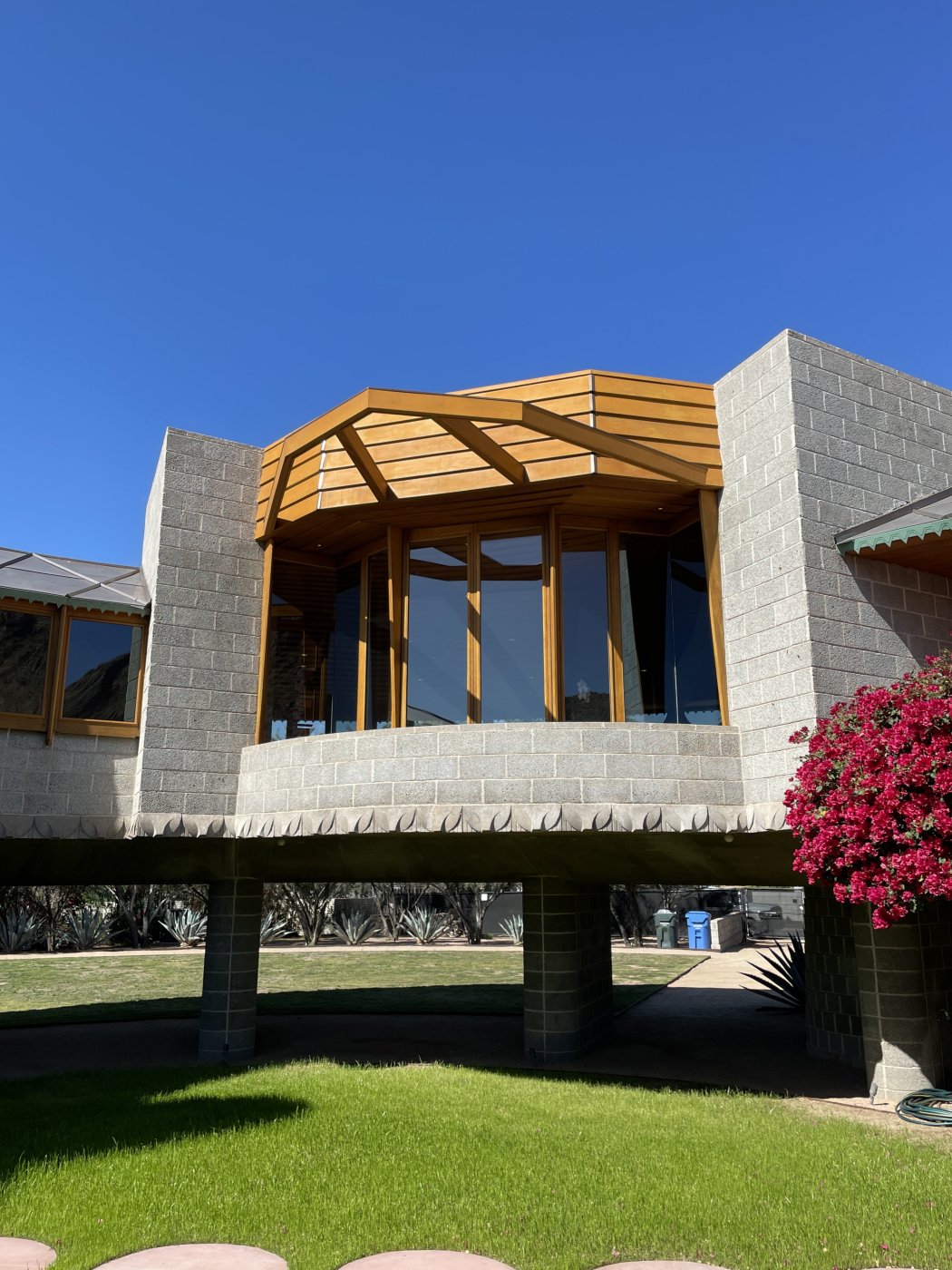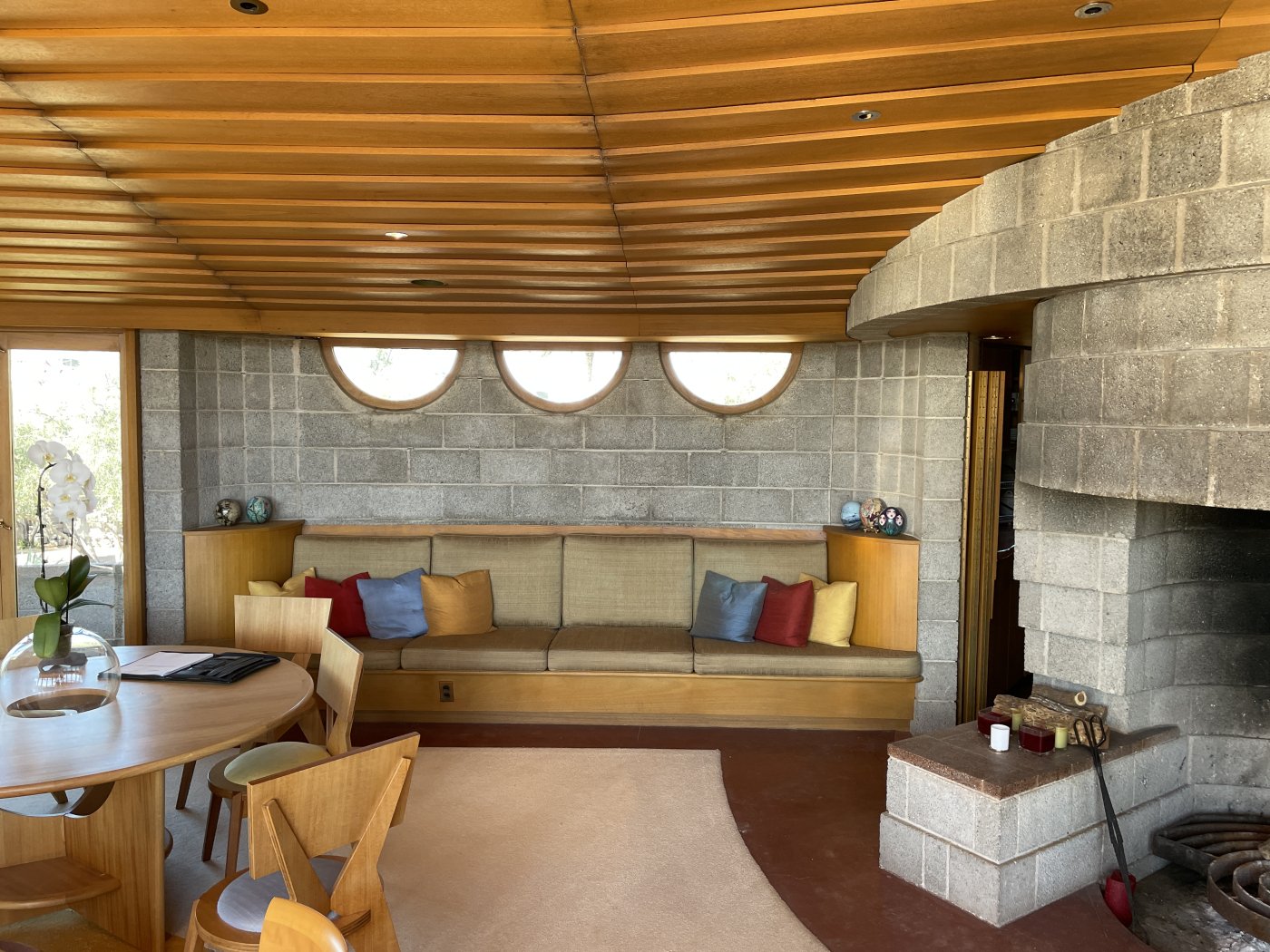 Posted July 21, 2023