When the Conservancy first connected with Anthony and Marti Belluschi in early 2023, we were in the process of planning our Out and About Wright: Portland & the Willamette Valley tour, and excited to host a reception for our Leadership Circle members at the Burkes-Belluschi House. It was designed in 1948 by Pietro Belluschi, and more recently restored and renovated by his son Anthony, a noted architect in his own right. We knew the evening would offer attendees an opportunity to enjoy one of the most notable works by Portland's most-celebrated modern architect. But we didn't know the bigger story that would come to light along the way, connecting Wright and Belluschi directly.
In fact, an exchange of letters between Wright and Belluschi in 1931 led Wright to provide critical support for Belluschi's striking design for the Portland Art Museum. Belluschi faced opposition from donors, who wished for a more traditional building, but Wright's involvement may have helped tip the scales in favor of the then-unknown architect, helping to launch a very influential career.
Anthony and Marti spoke about this exciting find at a recent event at the Oregon Historical Society in Portland. Janet Eastman, a reporter for The Oregonian, tells the full story.
Read about it in The Oregonian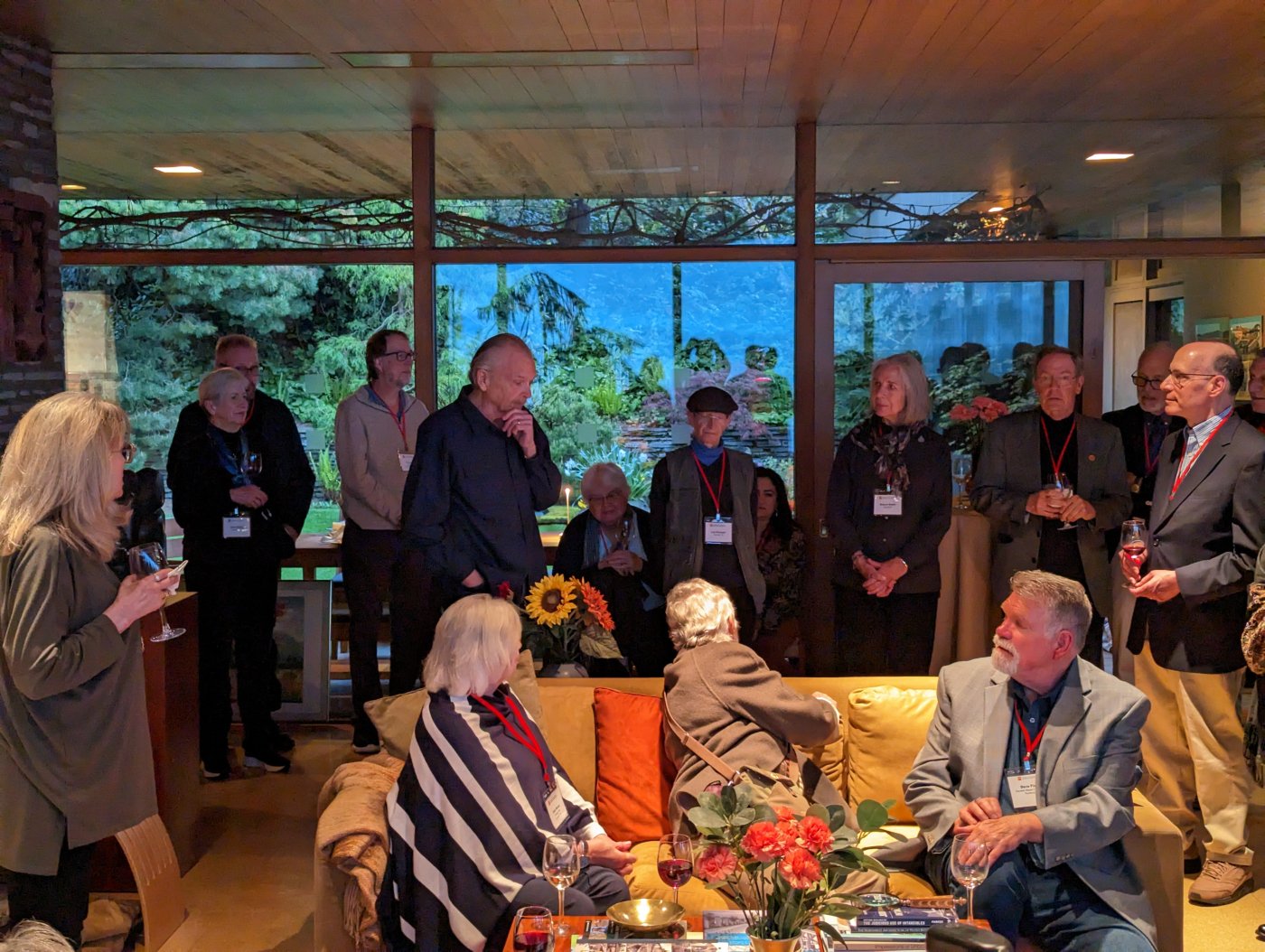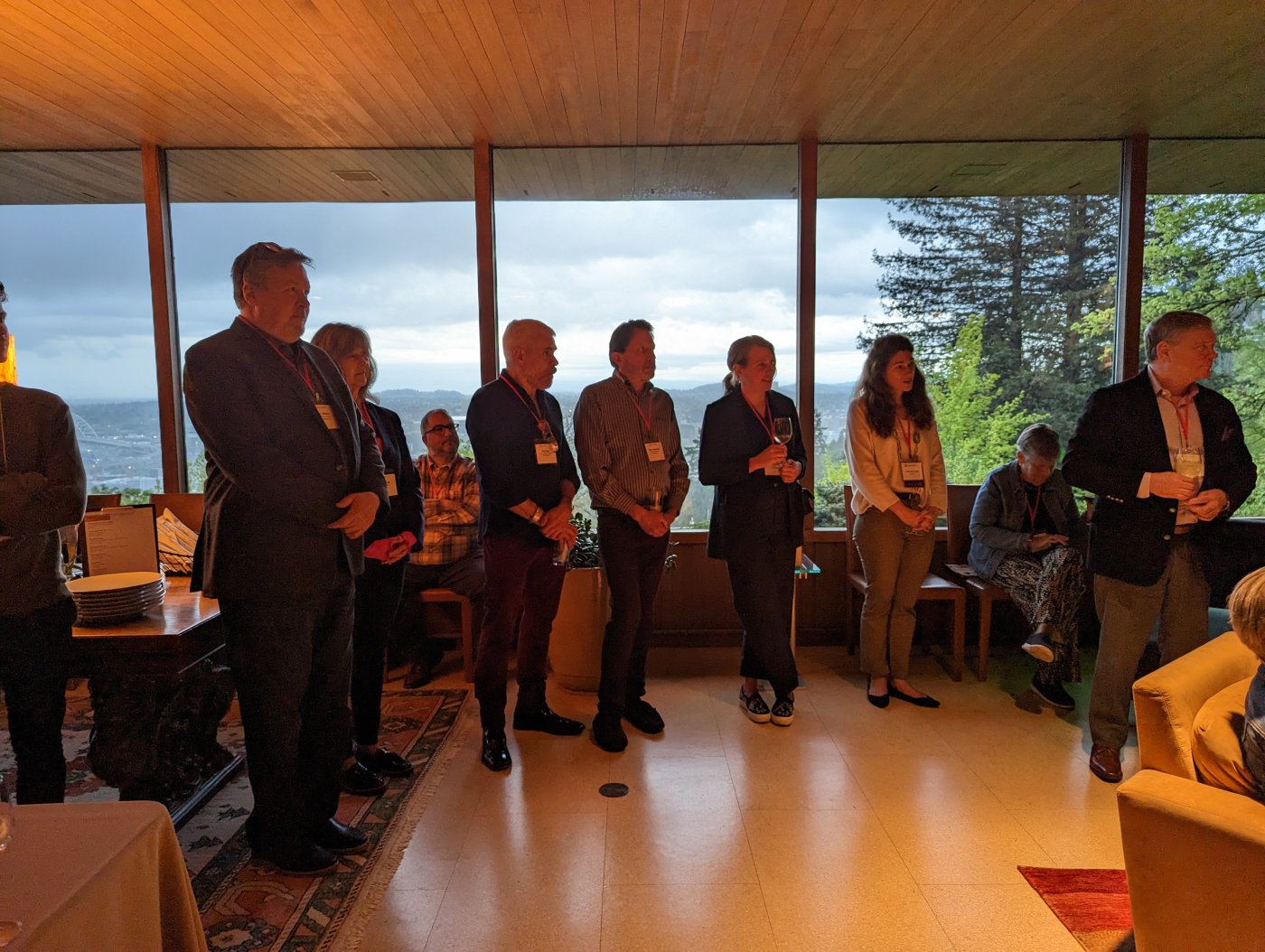 Posted August 21, 2023