As a part of both the online and in-person offering during its 2022 Chicago conference, the Conservancy will feature the 1939 Kathryn and Lloyd Lewis House in Mettawa, Illinois. The house is one of several from the late 1930s that scholars have noted bear similarities to Wright's 1932 unconstructed design for Malcolm and Nancy Willey in Minneapolis. Along with the 1939 Pew and Sturges Houses and the 1940 Affleck House, the Lewis House is part of a family of designs that have its roots in the first Willey design. All have main living areas with terraces that cantilever out to take advantage of views. The terrace parapets are prominent components of the exterior compositions. That prominence is accentuated by the parapets' faces of lapped boards.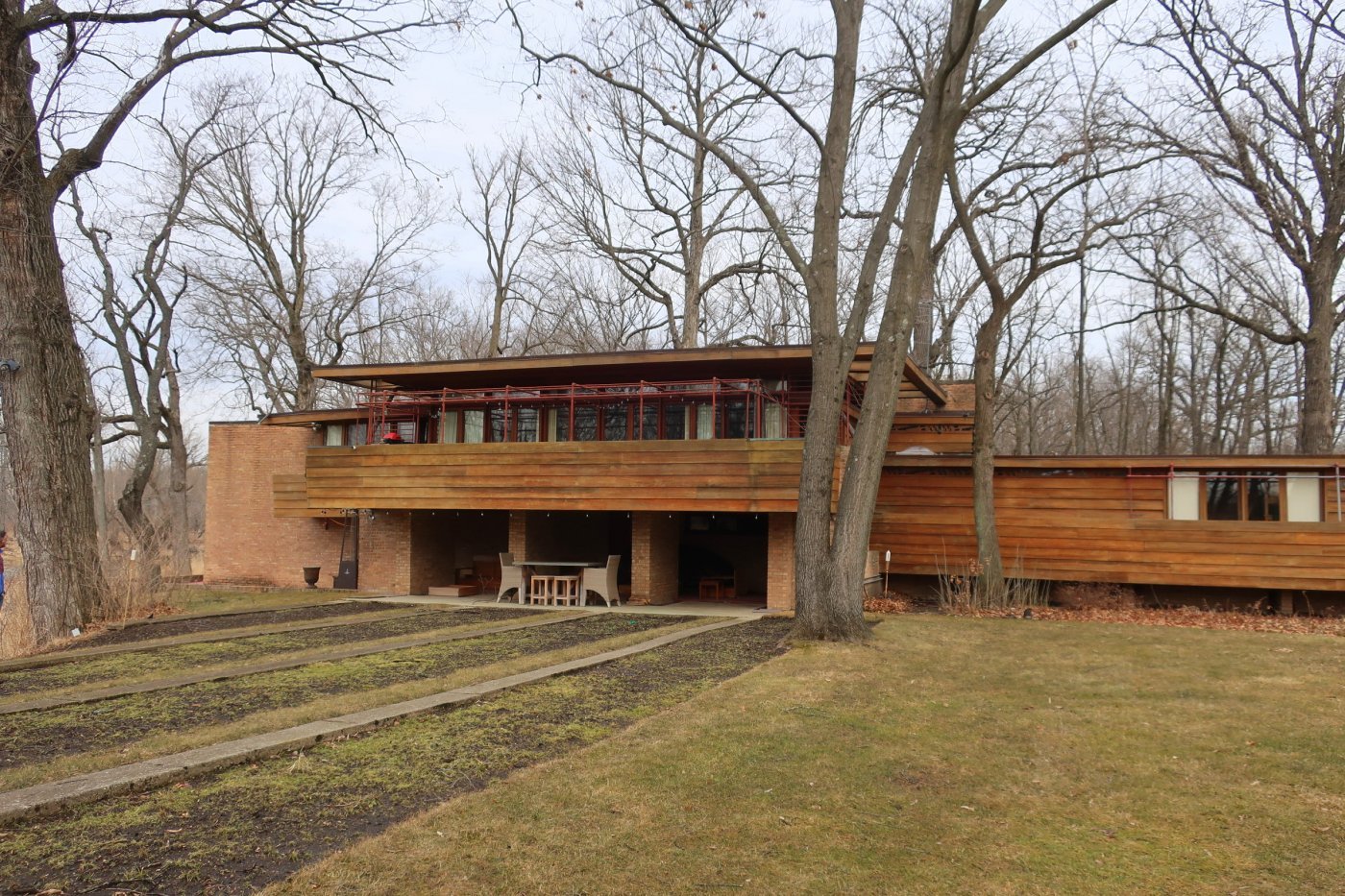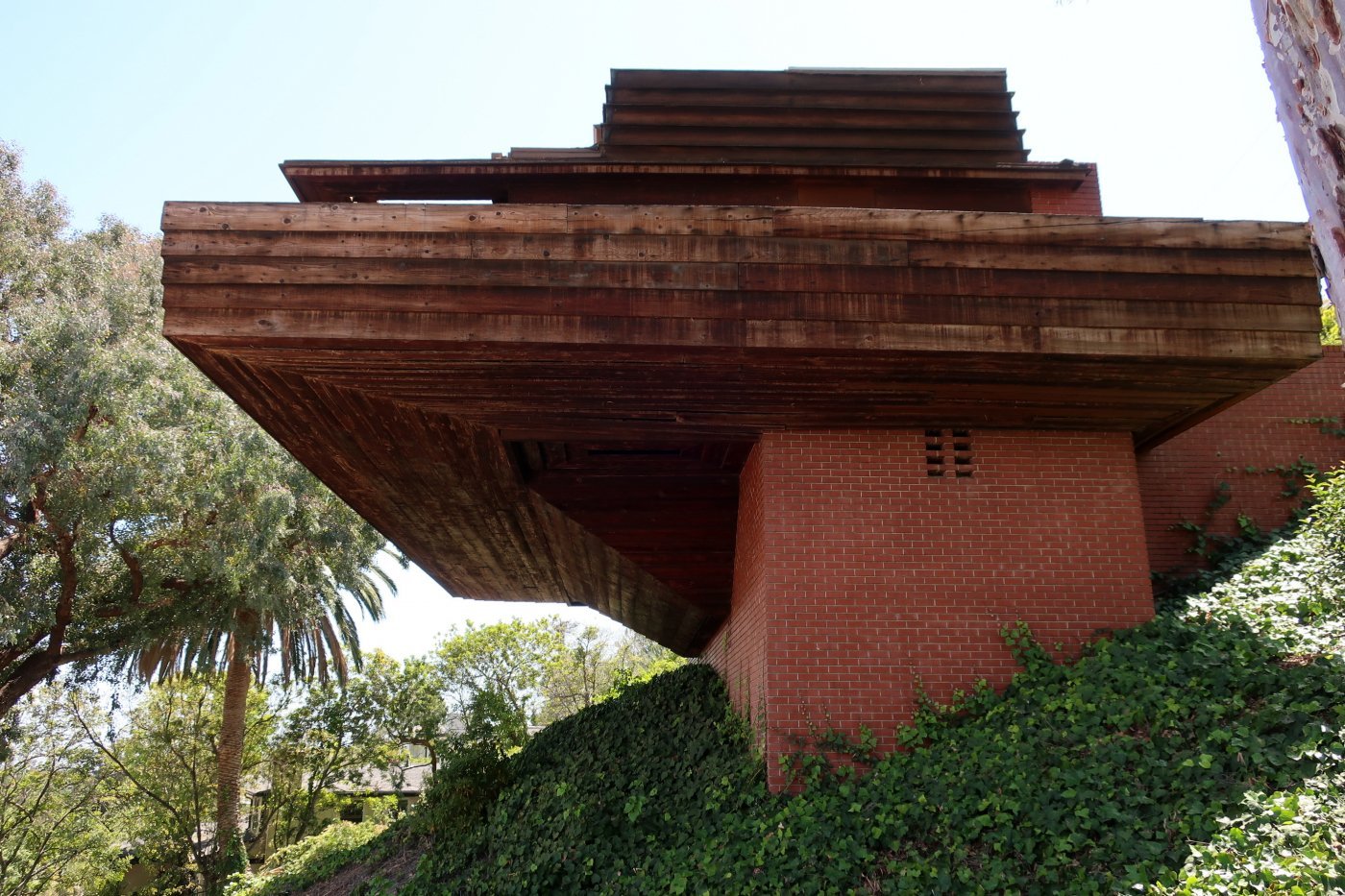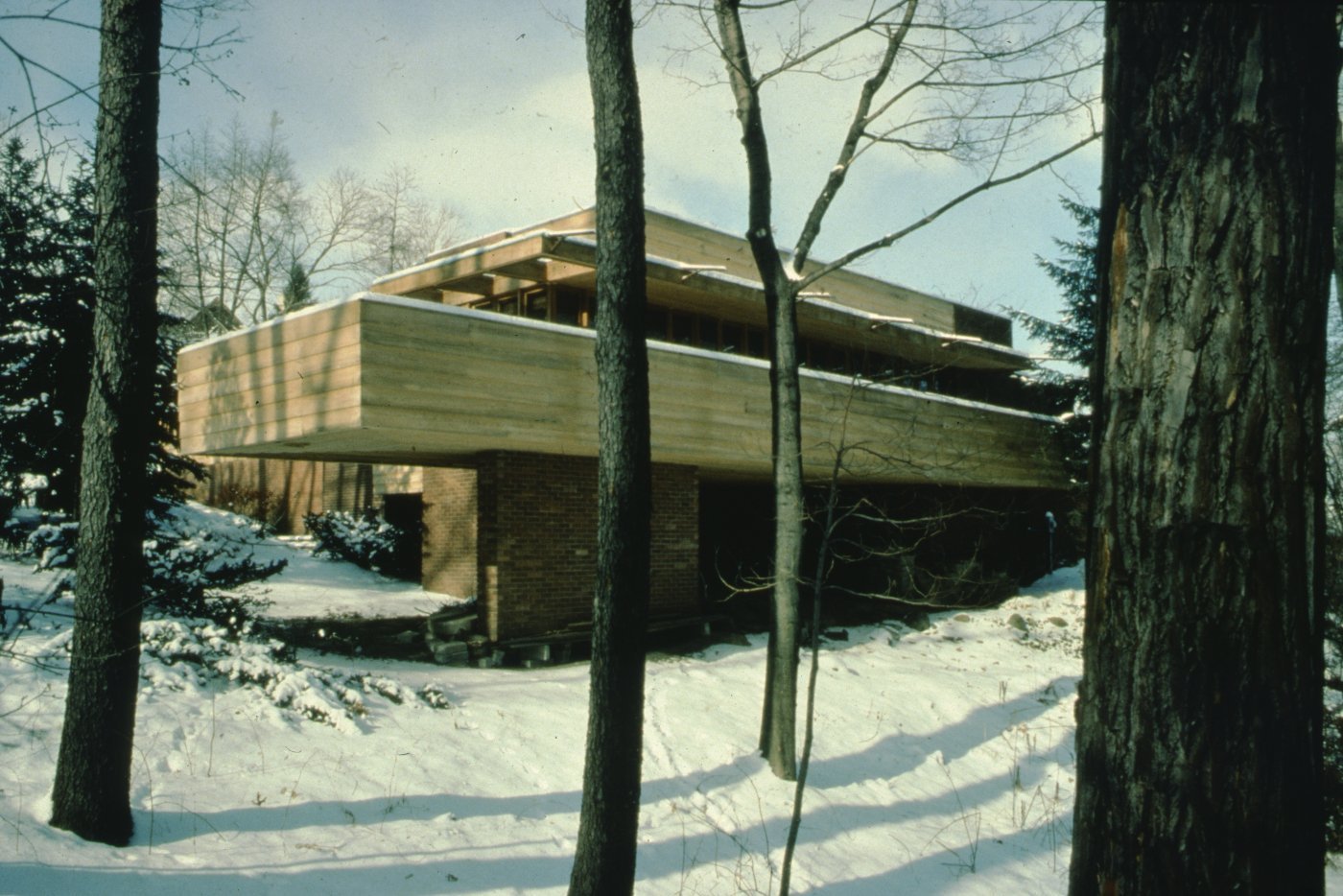 In particular, the main, two-story section of the Lewis House has been noted for its similarities to the first Willey plan. Similarities certainly do exist: both have lower levels, which include the primary entrance and significant habitable space. The upper levels contain the main living room/dining area/kitchen spaces. The Sturges, Pew and Affleck Houses all have entrances on the same level of the living area and are located on steep terrain, which allows their living area terraces to rise above their sites. (See images above.)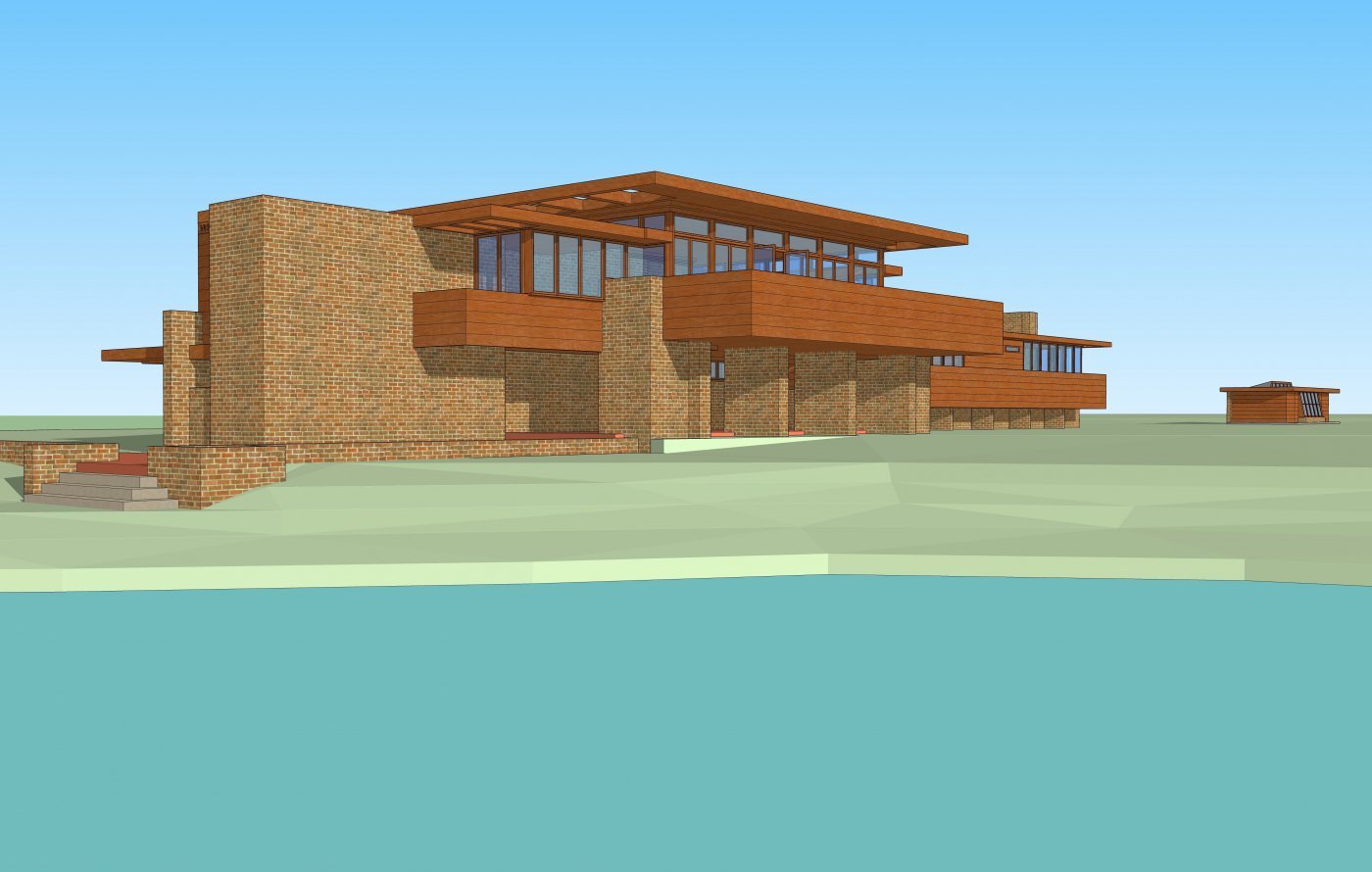 John Waters, preservation programs manager, created the animations below showing that, while there are definite similarities between the Lewis House and the first Willey design, there are notable differences. (The Lewis House model was originally created to study the effects of fluctuating water levels in the adjacent Des Plaines River.)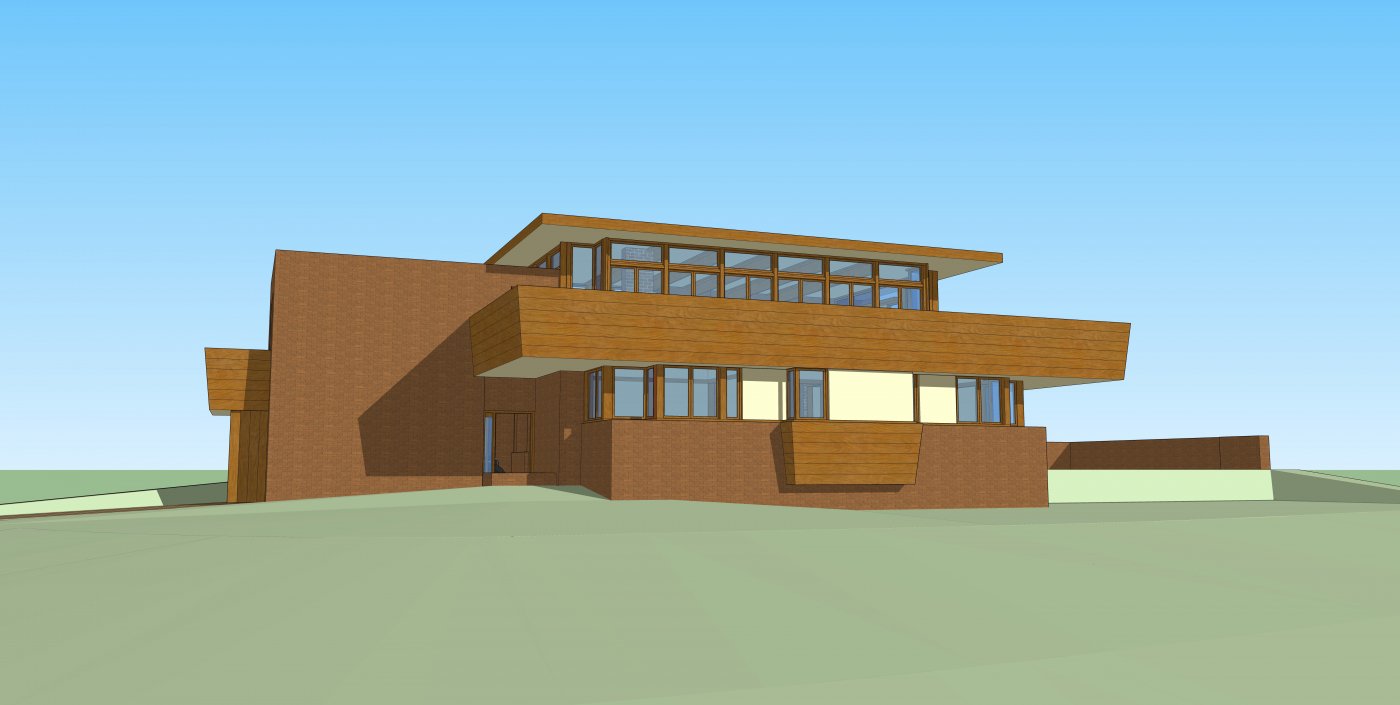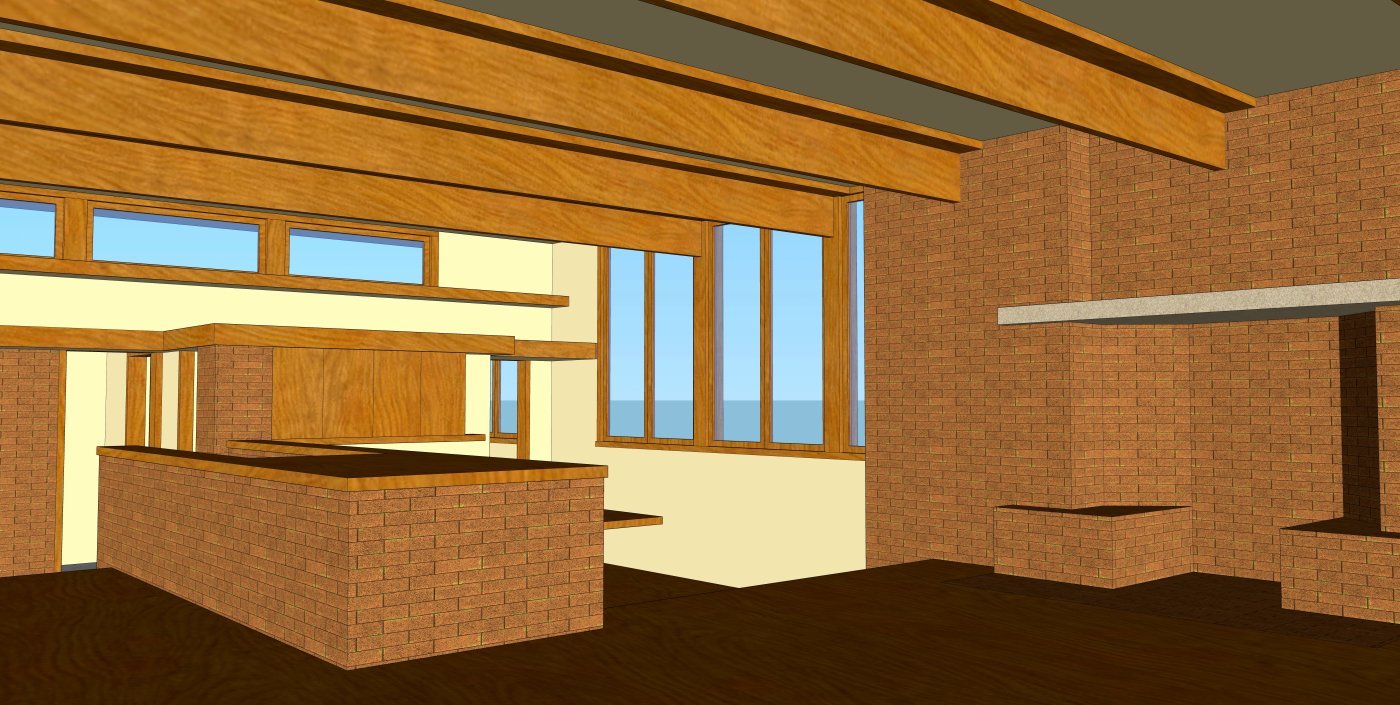 Differences include:
The entry sequence at the Willey House brings the visitor directly into the center of the first floor, with bedrooms, a study and staff quarters surrounding the central circulation space. At the Lewis House, entry is through a first floor loggia. While this is a sheltered space, it is open to views of the property and Des Plaines River to the south.
The Lewis bedroom wing creates the most notable difference in form and circulation between the two houses. While the Willey design is compact, the Lewis House extends horizontally from east to west.
We invite you to tour the two houses virtually and identify for yourself the various similarities and differences.
Enjoy!
Posted October 9, 2022