This fall, architect Mike Henderson, the owner of Wright's 1892-93 Clark House in La Grange, Illinois, completed a major project on the house: the replacement of the cedar shingles that cover its prominent roof. The Clark House is the last of Wright's "bootleg" houses, the houses Wright designed independently, while still working for Adler and Sullivan. Though Wright's classic Prairie-period houses of a decade later have low-pitched roofs, the Clark House, like several of the other bootleg houses, as well as Wright's own 1889 Oak Park residence, have prominent, wood-shingled roofs.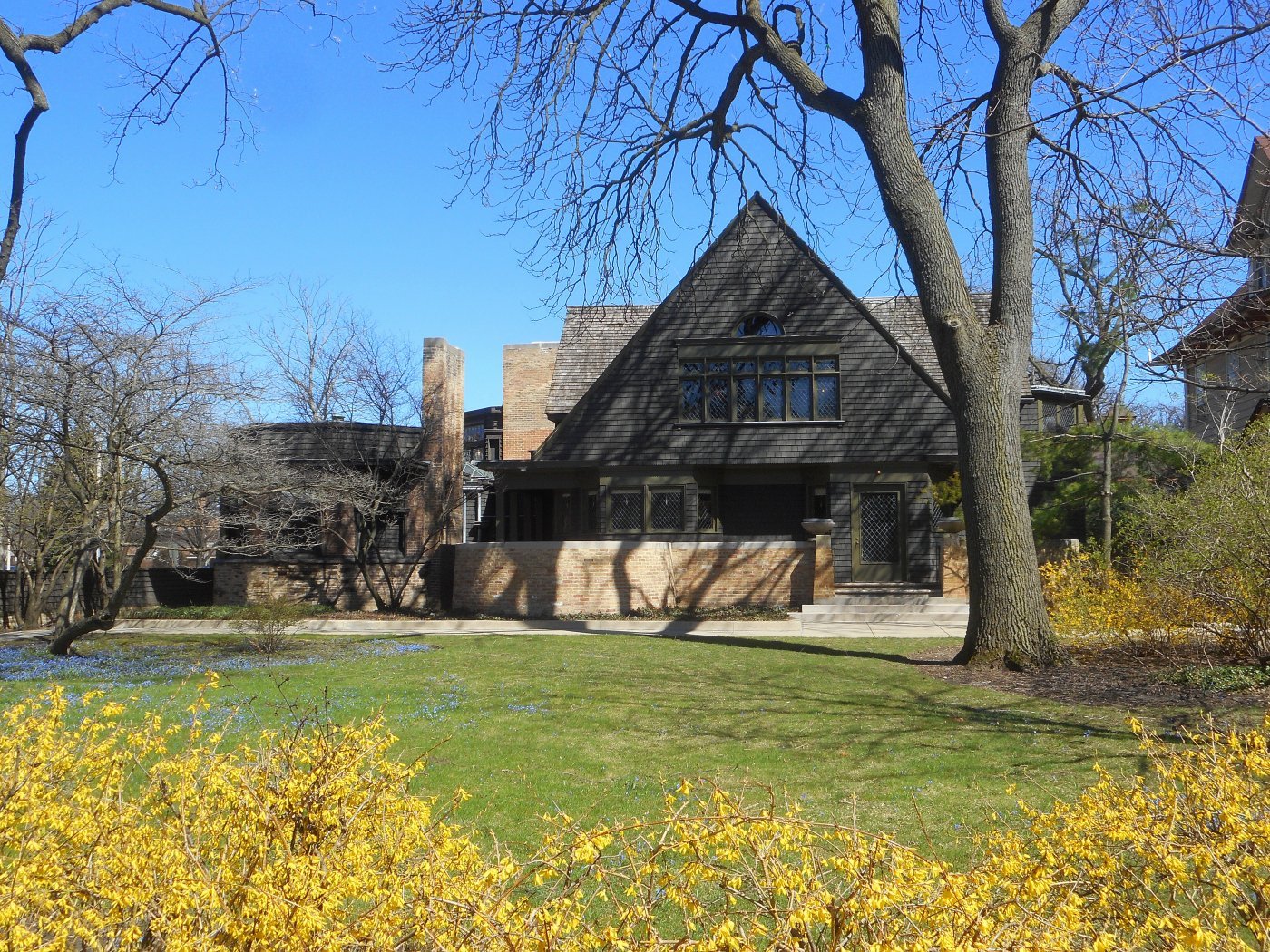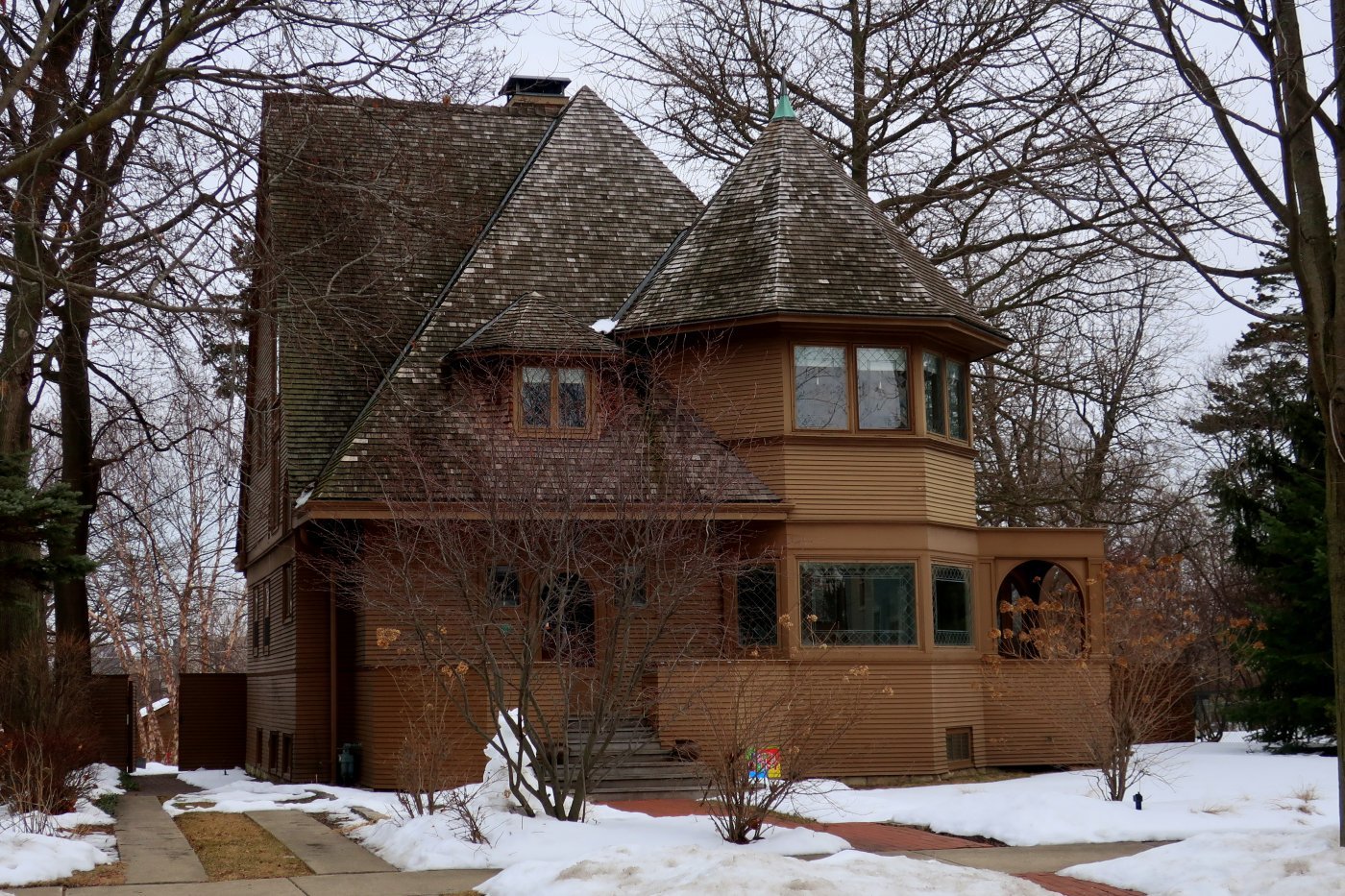 When Mike Henderson was considering how to address his aging shingle roof, he was building on restoration work done by former owners. The house as originally built had a shingle roof, as called for in its original drawings. Along with other alterations to the house, those shingles had been replaced with asphalt shingles. Fortunately previous owners had done much to return the house to its original condition. Restoration is a never-ending process, though, and in 2022 the restored shingle roof, dating from the 1980s, was reaching the end of its life span. Spot replacement of shingles was no longer effective in keeping up with the naturally aging material.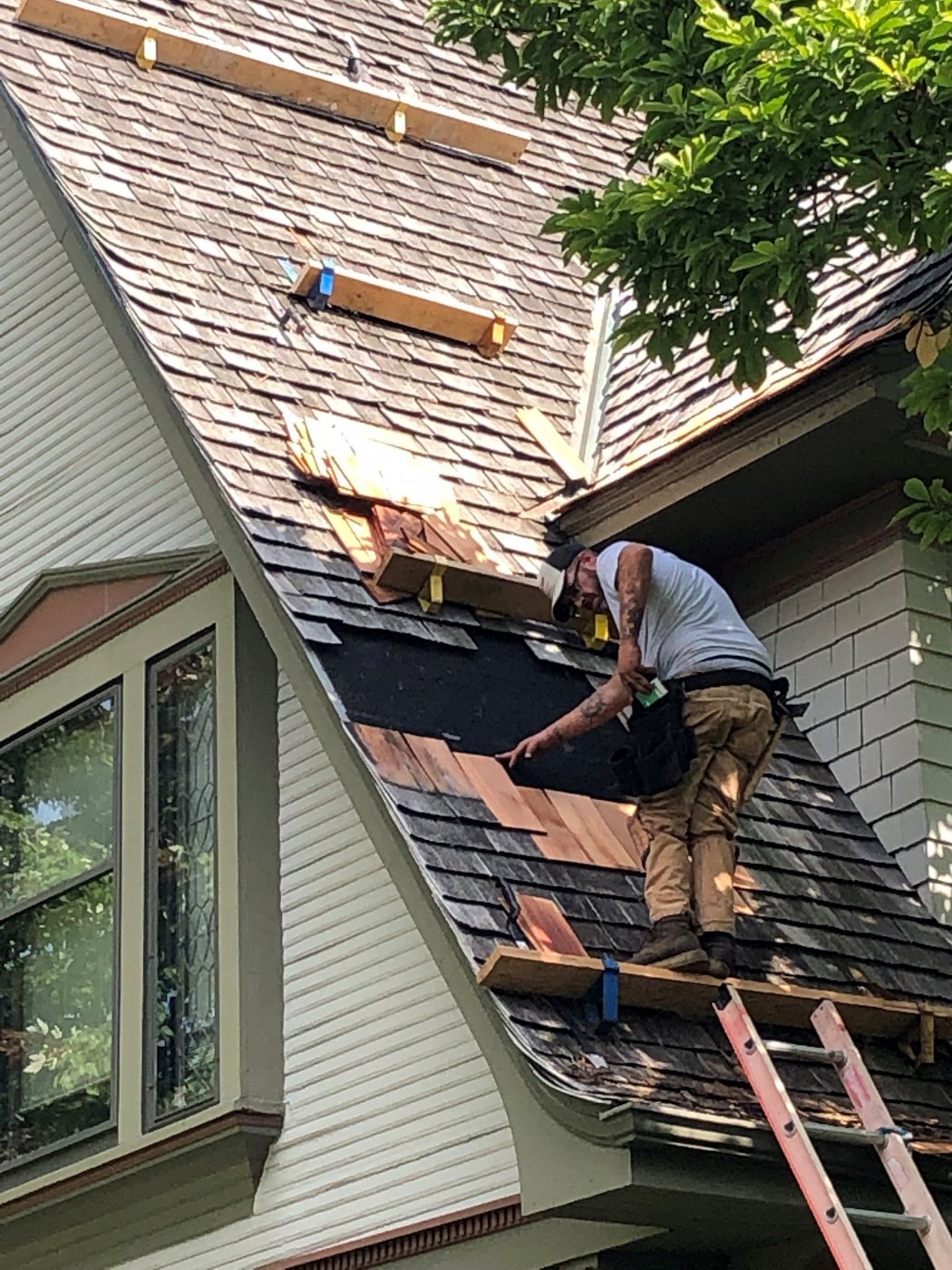 In this video, Clark House owner Mike Henderson discusses his experience in the restoration of his shingle roof with Frank Lloyd Wright Building Conservancy preservation programs manager John Waters.
If you wish to skip ahead in the video, below are key sections and timecodes:
0:00-7:00: Historical context, including a review of past alterations and restorations.
7:00: Maintaining the old roof and discussing its expected lifespan.
9:50: Why cedar?
12:10: How differences of exposure and other factors can affect the lifespan of a roof.
14:30: Shingles vs. shakes.
15:47: A discussion of the Clark coach house, which shows traditional methods of installing a wood shingle roof.
17:40: A discussion of contemporary methods of installation.
18:50: A review of some alternate roofing materials, including synthetic materials.
Posted November 11, 2022