While it may seem unlikely that your building will be struck by a full-blown disaster, preparing for worst-case loss scenarios is a wise stewardship practice. The devastation of the Wright-designed Arch Oboler Complex (1940) in the mountains above Malibu, California, in the 2018 Woolsey Fire, is a tragic reminder of the need for disaster preparedness. The Frank Lloyd Wright Building Conservancy is in the process of updating its building owners' guide to disaster preparedness, Are You Ready? Here are several highlights from the guide that may be helpful to you when working to reduce the risk of loss in the event of a disaster.
Maintenance
One of the best ways to reduce risk is to keep your building well maintained. Develop a list of items that need regular maintenance and create a schedule for tracking work done. Actively explore your building for "possible" disasters. If there is an accident just waiting to happen—fix it, remove it, change it.
Keep a list of names to call in emergencies. Your list should include a plumber, heating contractor, electrician, carpenter (who can do board-up if needed), landscaper, roofer and glass specialist, as well as internet, telephone, gas and power company contacts.
Protection Systems
There are many types of electronic protection systems for the home beyond simple—but essential—smoke detectors. A basic security system can protect your home from burglary. More sophisticated systems can provide you with fire and flood alarms, and panic/call-for-help systems.
Solicit proposals from several companies in your area to assess your needs and options. The range of products changes regularly.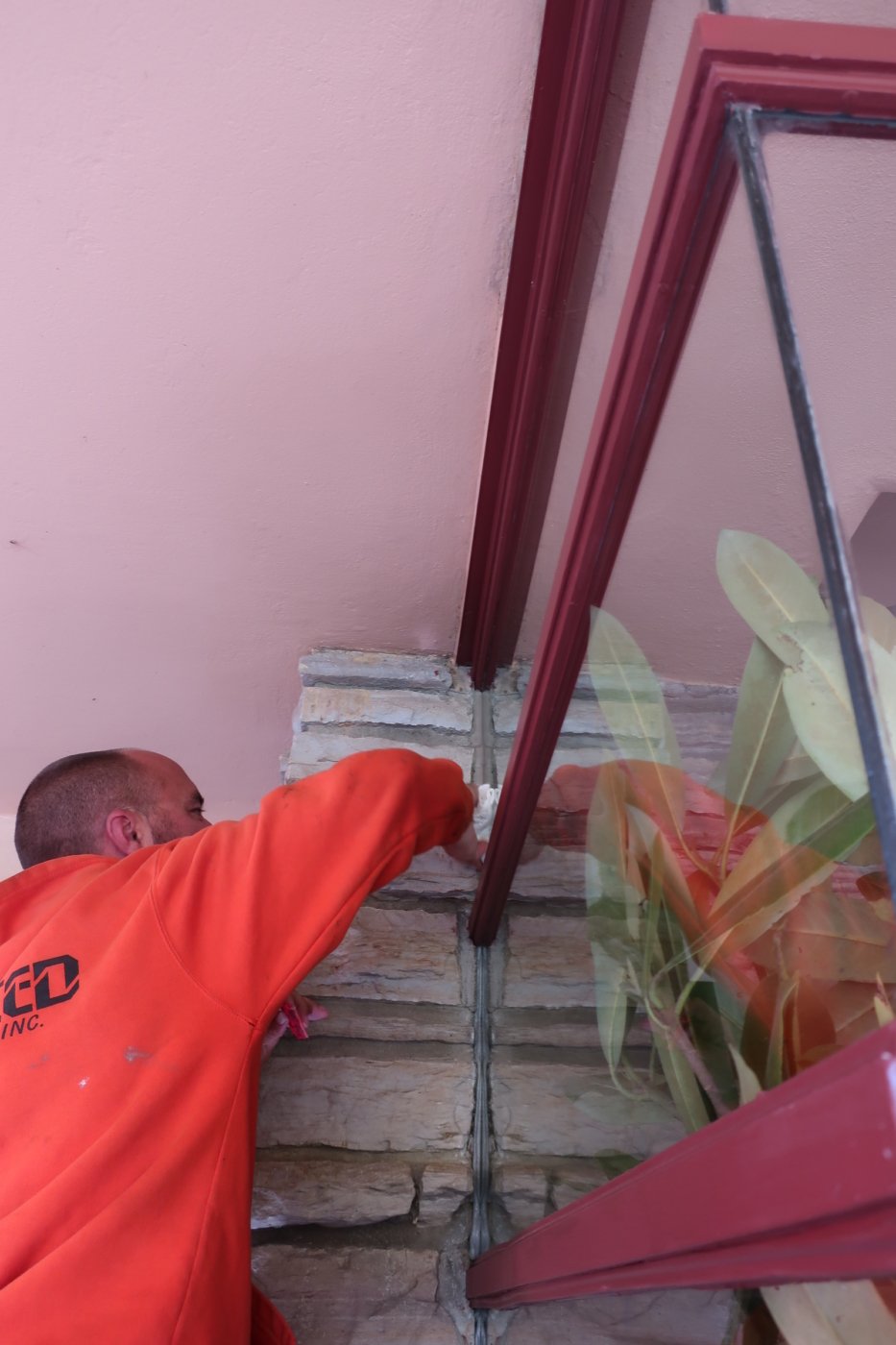 Insurance
Every Wright-designed building is unique. As the owner of a historic building you should consider:
An insurance policy that guarantees replacement with the same materials and craftsmanship that exists at the time of the loss
A policy that will pay for more than the policy limit if the loss warrants
A policy that covers earthquakes and floods (not all do)
An insurance company with a claim staff that does not seek to cut corners or negotiate with the insured
An insurance company that assists you in identifying furniture and artifacts within your home that should be separately scheduled on a "floater" policy and those that are adequately covered as "contents."
An insurance company that provides a free insurance appraisal (not the same as a real estate appraisal) to determine: the amount of insurance needed to replace it, a detailed description of the home, an analysis of fire and security protection needs
A more comprehensive policy will cost more. Only you can determine the proper risk for your needs.
One of the best ways to reduce risk is to keep your building well maintained. Develop a list of items that need regular maintenance and create a schedule for tracking work done.
Documentation
A record of what is in the building and how it looks is essential. Photographs and video of interiors and exteriors become part of its historic record, and can serve you in the event of loss.
When making a photographic/video record of your home, take pictures of each room systematically, overlapping shots to include the entire room. The exterior shots can start with the front and move around the exterior, again overlapping shots, ending at the front. Any architectural details should be highlighted. Digital files of the photos or video should be stored off-site, such as on a cloud-based storage site. Hard copies should also be made of photos. At least one hard copy should be kept off-site, in a place secure from fire, flood or other damage, like a safety deposit box. Copies of historic drawings or photos should also be kept off premises. Any original receipts for repairs, authentication papers, or receipts for major purchases for the building should also be kept off-site. If you suffer a loss, you'll need these documents to support a claim with your insurance company and to help the craftspeople re-create damaged areas.
---
Posted on January 10, 2019
Posted January 10, 2019