In the fall 2018 issue of the Conservancy's magazine SaveWright, former Conservancy executive director and current board member Ron Scherubel provided a useful outline of protections and historic designations that building stewards may consider to safeguard their homes.
Among the most prevalent, yet least understood designations, is listing on the National Register of Historic Places (NHR). More than 1 million properties are listed, including more than 150 individually listed Wright-designed buildings.
Many owners fear that listing on the National Register may limit their options in terms of building renovation or even restoration. NHR listing is mostly honorific, and contrary to popular belief, poses no restrictions on private property owners from any use of their property. Protection from alteration or demolition is therefore not guaranteed by a listing on the National Register.
A distressing example of a listing's limited ability to protect a property is the demolition of the Lockridge Medical Center in Whitefish, Montana. This property, designed by Wright in 1958 and listed on the National Register in 2012, was demolished by an insensitive developer against overwhelming public opposition on Jan. 10, 2018.
Listing on the National Register does not require the property to be made accessible to either the public or government reviewers, but there are a number of benefits that listing can potentially provide, including:
For commercial properties, listing on the National Register may make a property eligible for federal rehabilitation tax credits.
In many states, including Illinois, homeowners of listed properties may obtain a tax freeze for a certain number of years, to assist in the sensitive rehabilitation of owner-occupied properties.
Any project affecting a property eligible for the National Register, which includes federal funding or calls for federal permits, requires review and potential mitigation of the aspects that affect the historic character of property. Mitigation can range from alteration of the project, to documentation of the affected elements of the property.
Though listing does not provide direct protection from alteration or demolition in most cases, it can provide a rallying cry for preservation efforts and help the general public understand the importance of a property.
The nomination form is a great location for research on individual buildings. Not all Wright-designed buildings have been documented as extensively as Fallingwater or Unity Temple. A well-researched and well-written nomination can be an excellent source for information about an individual property.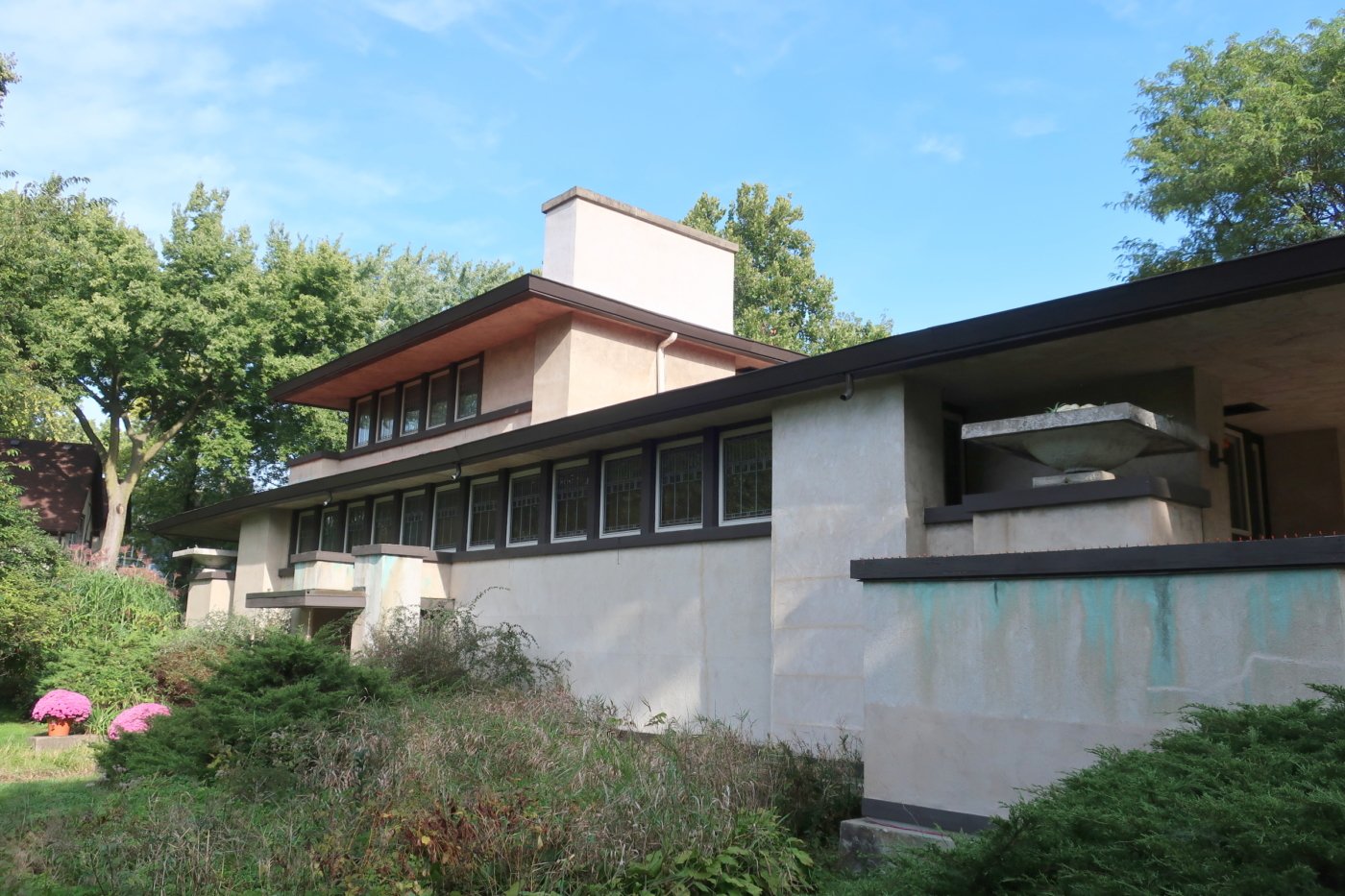 While there are several possible criteria for listing a property, almost any Wright-designed building should meet the criterion requiring a listed property to display distinctive characteristics of architecture and construction, including having great artistic value or being the work of a master. The nomination is submitted to the State Historic Preservation Officer (SHPO). Upon review and approval, the SHPO sends the nomination to the Keeper of the National Register at the National Park Service, which can approve or deny the nomination. If an owner objects to a nomination of private property, the property will not be individually listed.
See the National Park Service's information on the National Register, or contact your SHPO for more information.
---
Posted on January 11, 2019
Posted January 11, 2019